New Trend of Mens Satin Shirts
30 September 2019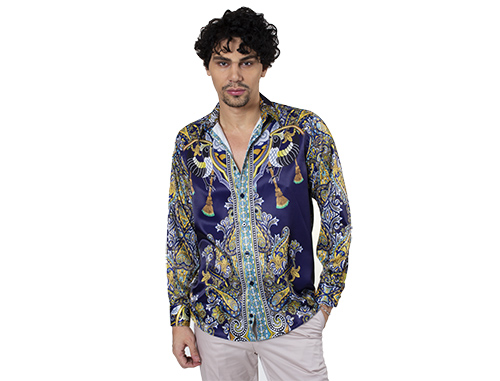 Satin shirts, as the name implies, are shirts made of satin fabric. Satin fabric is one of the most elegant types of fabric. Satin, which is a very interesting type of fabric with its slick and shiny structure, is a fabric that is frequently woven and produced by passing threads onto one another. Satin fabrics have a wide range of uses. In addition, satin fabric shirts with a soft structure can also be used in different areas such as jackets, skirts, shoes and scarves. However, we can easily express that satin fabrics are very risky fabrics. So, how to use satin shirts, the new trend of men's fashion? How to make satin shirt combins
How To Combine A Satin Shirt?
Satin shirts, like other shirt types, can easily be combined with almost any trousers and jacket. Especially with the fabric pants, satin shirts and satin fabrics can be used in a very nice way to ensure a very stylish and formal appearance. Satin shirts can be easily preferred in both everyday and formal areas. If you need to explain an example of a satin shirt combo, a grey satin shirt and a light grey jeans or fabric pants can be combined in a very elegant way. In addition to this, it is possible to achieve very stylish images with black satin shirts. Black satin shirts and white or light blue trousers are preferred with a dazzling elegance can be achieved. So, how to wash and iron satin shirts?
How To Clean Men's Satin Shirts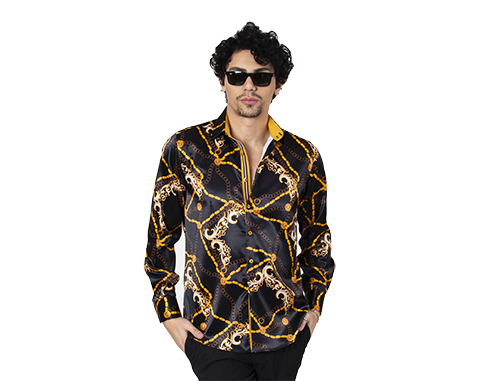 As mentioned above, satin fabrics have a very delicate structure. Therefore, much more care should be taken when cleaning shirts in satin fabrics. The shirts in satin fabrics are washed by adjusting the satin program in the washing machines. It is also very important that the tightening speed is low. This makes satin fabric less wrinkled and much simpler to iron. The shirts in satin fabrics should also be used with caution when hanging on the cloths. It is very important for satin fabrics to take extra care not to wrinkle. It is also important to be careful when ironing satin shirts. Low heat ironing should be done in order not to leave traces on satin shirts and to keep the fabric from burning. If your shirt has an acetate satin fabric, it has a wrinkle-resistant structure after washing. In these cases, ironing may not be necessary after washing. If you need to iron, it will be much healthier to put damp cheesecloth on the shirt and iron in this way.