Favorite Printed Shirts Of The Winter Season
24 March 2021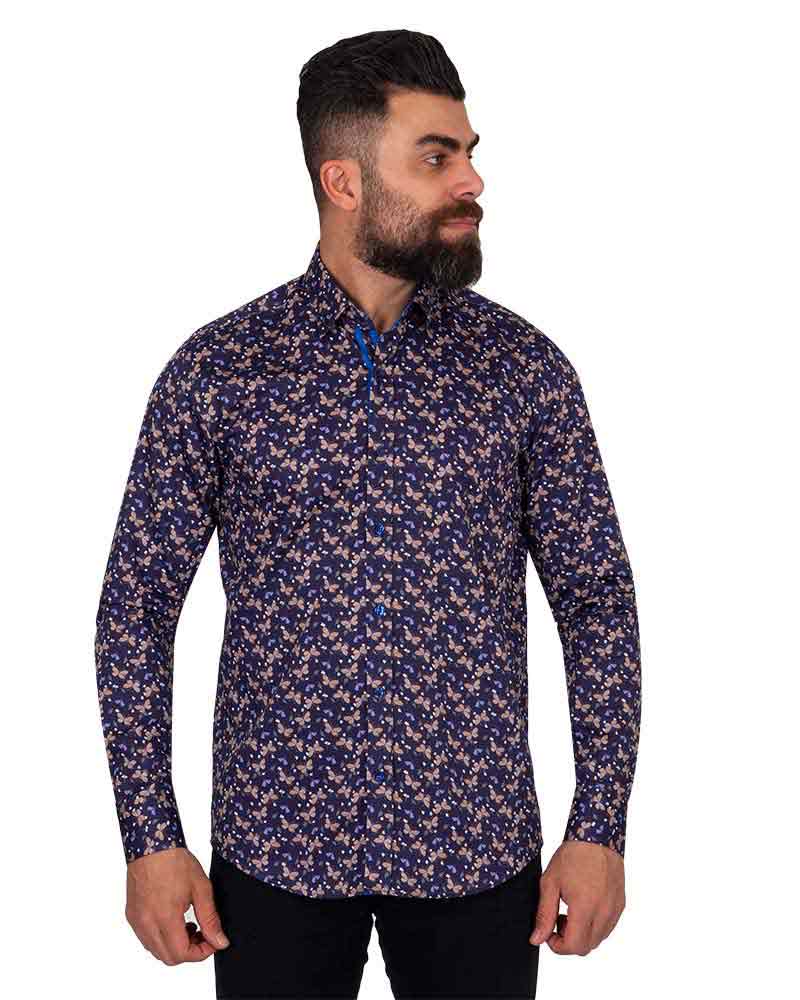 Favorite printed shirts of the winter season.Men's shirts are among the must-haves of cabinets with different fabrics and cuts. Men's shirt models that will adapt to every style from Basic cuts to slim fit cuts, especially oversize cuts that have been on-trend in recent years, are very noticeable with their fluted, frilly dynamic looks. Shirts, which are a big part of daily wear, provide more comfortable walking around the city in summer with their comfortable styles and air-breathing fabrics, while their thick and woolen fabrics provide comfort in winter. With the wide product range of Makrom men's & women's fashion, it is possible to find a shirt suitable for every season. Makrom men's & women's Fashion offers you useful and quality products in shirt designs with many kinds of options.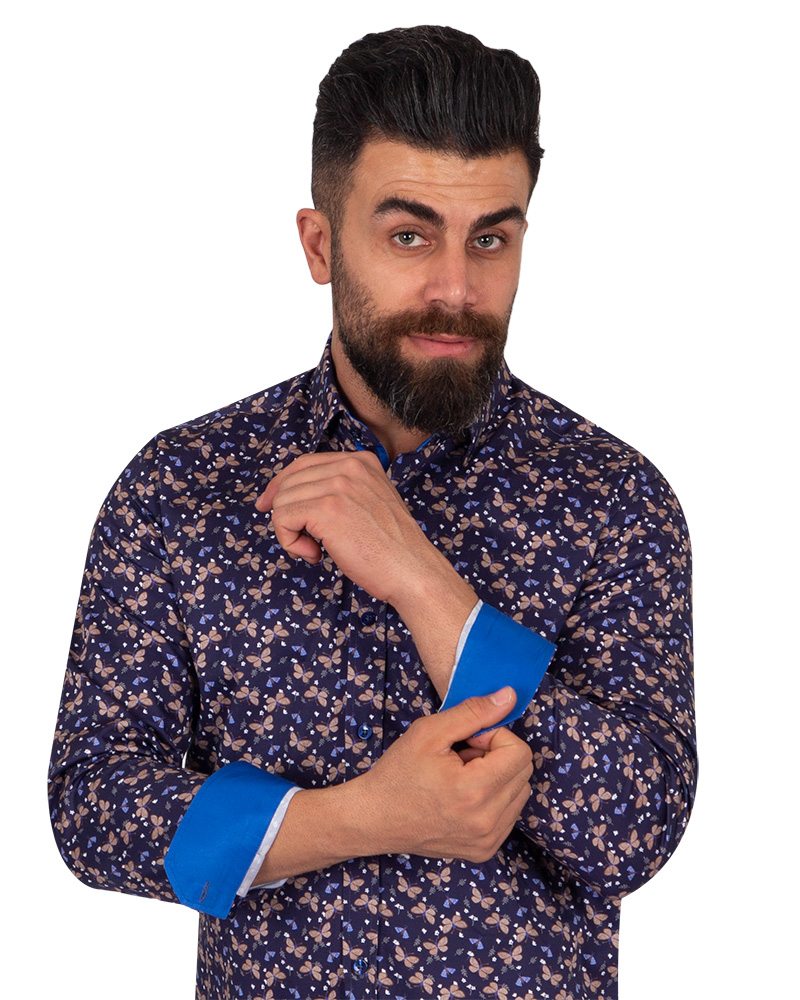 Shirt Models Worn In All Seasons
Men's shirt combinations are quite diverse and contain amazing combination options. A pair of jeans you can wear under a Mrs. poplin shirt adds effortless elegance to you everywhere, while the satin shirt you prefer over jeans gives you a retro vibe. A shabby sweater that you will wear on a white men's shirt offers you elegance and comfort at the same time in winter. While women create a very colorful combination with fabric shorts that you can choose with a floral shirt, it seems possible to capture office elegance with a lacy shirt that you can wear on fabric pants. Slim fit Shirts, which are more commonly used in business life, have a very stylish look when worn under jumpers and sweaters. Women's shirts with large pockets have been popular for some time. You can also create a look suitable for the autumn spirit with a shabby cardigan that you will wear on a women's shirt with pockets, you can get a stylish look with your combination that closely follows the trends. Men's winter shirt models include options that appeal to different styles. The men's long-sleeved shirt with fine satin fabric is part of the office chic while creating a hipster look with a long-sleeved checkered patterned lumberjack shirt is in your hands. Models include products suitable for women's shirts hijab. Hijab shirts with long sleeves and long paint with abundant cutouts are highly appreciated for their simple appearance and useful designs. Men's long-sleeved shirts with cuts and bodies suitable for each size have a joker place that can be worn at any moment of life.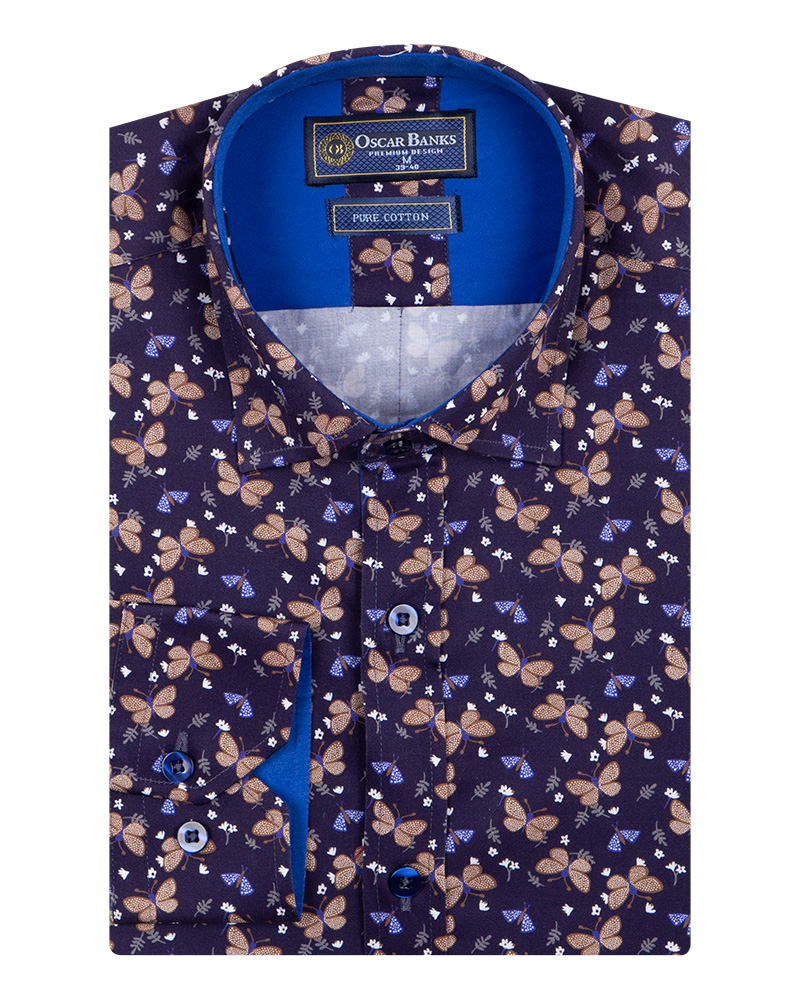 Original Parts, Different Style Ladies Shirts
 Men's shirts can be long or mid-sized. If desired, it can be worn by placing it in trousers, as well as adapting to the trends of recent years, its use with a waist belt also takes its place among the details that original the use of shirts. The new trend, however, seems to be to wear shirts with a waist corset on them. A thin or thick waist corset adds elegance with the appearance of a belt, while it makes the waist area look better with its structure compatible with the body lines. It seems possible to create a different style with this current, which brings a different breath to the use of shirts. You can also create a different look with the waist corset that you can use with the men's shirt blue.
Dynamic Detailed Women's Shirts
Women's shirt blouses are also taking their place among the original pieces with different and fun cuts. Stylish shirts in different styles, usually made from poplin fabric, allow you to capture a very remarkable style on jeans both in business life and in everyday life. Designs with different shirt collars distract you from mediocrity and allow you to reflect your witty soul with your clothes. Shirt dresses, which can be worn in mildly cool weather, are also among the most useful parts of cool summer resorts. Shirt dresses are nominated to be one of the most useful parts of the closet, as they can be used as dresses if desired, such as jackets. Makrom men's & women's Fashion, which offers you different shirt alternatives with hundreds of product types, attracts attention with its suitable women's shirt prices and quality products. You can also make room in your closet for shirt designs that Makrom men's & women's fashion produces for every taste and size, closely following trends, and enjoy advantageous shopping.
Makrom men's & women's Fashion Men's shirt models cater to all age groups from 7 to 70 with collar types, color options, and model differences. University students, business people, white-collar workers, pensioners, bosses, and Makrom's options to suit every lifestyle with men's & women's fashion summer shirts, winter varieties of men's shirts, oxford shirts models, shirt velvet options, and dozens more of an alternative to the lobby. Whether you have a trendy or classic sense of clothing, even go to breakfast in fabric pants or walk around in jeans for 365 days... At Makrom men's & women's fashion, you have a chance to find hundreds of products that you will like. At Makrom men's & women's Fashion, different color and design options of men's shirts are offered to you at the most affordable prices.
Men's & Women's Fashion Men's Shirts For Winter
Men's striped shirt options, classic collar shirt models, denim shirt types, and many more products carry the value of your investment in your wardrobe with the ease of use of 4 seasons. You can use Makrom men's & women's Fashion shirts with a wide variety of colors, single color, and Color Block options with all types of pants. Shirts will fully fit your body in terms of cuts and molds and make a difference in quality from afar. In Makrom men's & women's Fashion shirt designs, where every detail is carefully considered, winter men's shirts, oxford shirt models, men's checkered shirt types, men's dominant collar shirt models, men's striped shirt alternatives are highly appreciated by men from almost any age group. Velvet shirt models are among the indispensable winter months with their soft texture and comfort. Men's gabardine shirt models are ideal products for creating perfect styles with velvet and fabric pants.